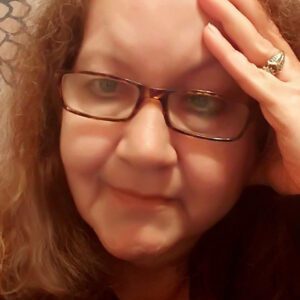 Elizabeth Montaño was born in the Missouri Ozarks following the Flower Child generation. Nonetheless, she's always been a free spirit born too late for Woodstock. A curious and adventurous person who wanted to make a difference, Elizabeth chose journalism as a career, working in radio and newspaper, where she was fortunate enough to travel across the world, even serving a stint as an embedded reporter in Iraq; and frequently contributed stories to CBS and the Associated Press. Her specialty was investigative journalism — tackling the strange or unusual or unfair cases and 'solving' them.
In her spare time, Elizabeth has always been a voracious reader, preferring romance and paranormal genres. While she loved sharing the truth with people through journalism, there was a creative side that longed to break free from the constraints of factual news, which all too often focused on the worst of humanity. She began writing fiction; the initial concept of Dawn From Midnight, was birthed more than two decades ago. As the vampire genre exploded, she began dusting off partially written manuscripts and began working on them in earnest, occasionally infusing references to the growing phenomena which (to her delight) has captured the hearts of readers worldwide.
Elizabeth recently 'retired' from journalism, to devote her time exclusively to the passion of creating an escape from reality for people, like herself, who need a much-needed break from the real world. Her hope is that you will enjoy losing yourself in the paranormal romances of Deven and Lyssa, Amy and Tanner and Vassur and Erma.
Dawn From Midnight is her first published novel; book one in the Eternal Dawn Trilogy. It is available on Amazon and Kindle, and soon, on Audible! The second book in the series, Nearing Dawn, is also available on Amazon and Kindle. The third and final installment, Dawn Forever More, will be available for fans' reading pleasure in 2021.
She's also published: A Price Too High … when the cop isn't always a good guy, as well as: The Origin, a fictional account of what it was like for the first man and woman created. It's a steamy look at what may have been their failures, triumphs and, of course, their love; and The Fight for Arabella … A father's battle to save his child from the darkness. It's a riveting story that delves into the horrors a deeply religious family faces when their five-year-old daughter is possessed, and the lengths they'll go to, to save her. (Be sure to have a box of tissues handy for this one!)
Or, have fun reading Elizabeth's first three books of the Vampire Vigilante Justice series, entitled Face-Off, Sahara's Ultimate Justice and Sahara's Revenge. You'll fall in love with Sahara, the strong-willed, immortal female detective, who has ice in her veins and fire in her heart. It's a fun, paranormal, mystery, romance story that's a great read!
In addition to writing Dawn Forever More, she's also planning the fourth book in the Vampire Vigilante Justice Series, Dark Down Under.