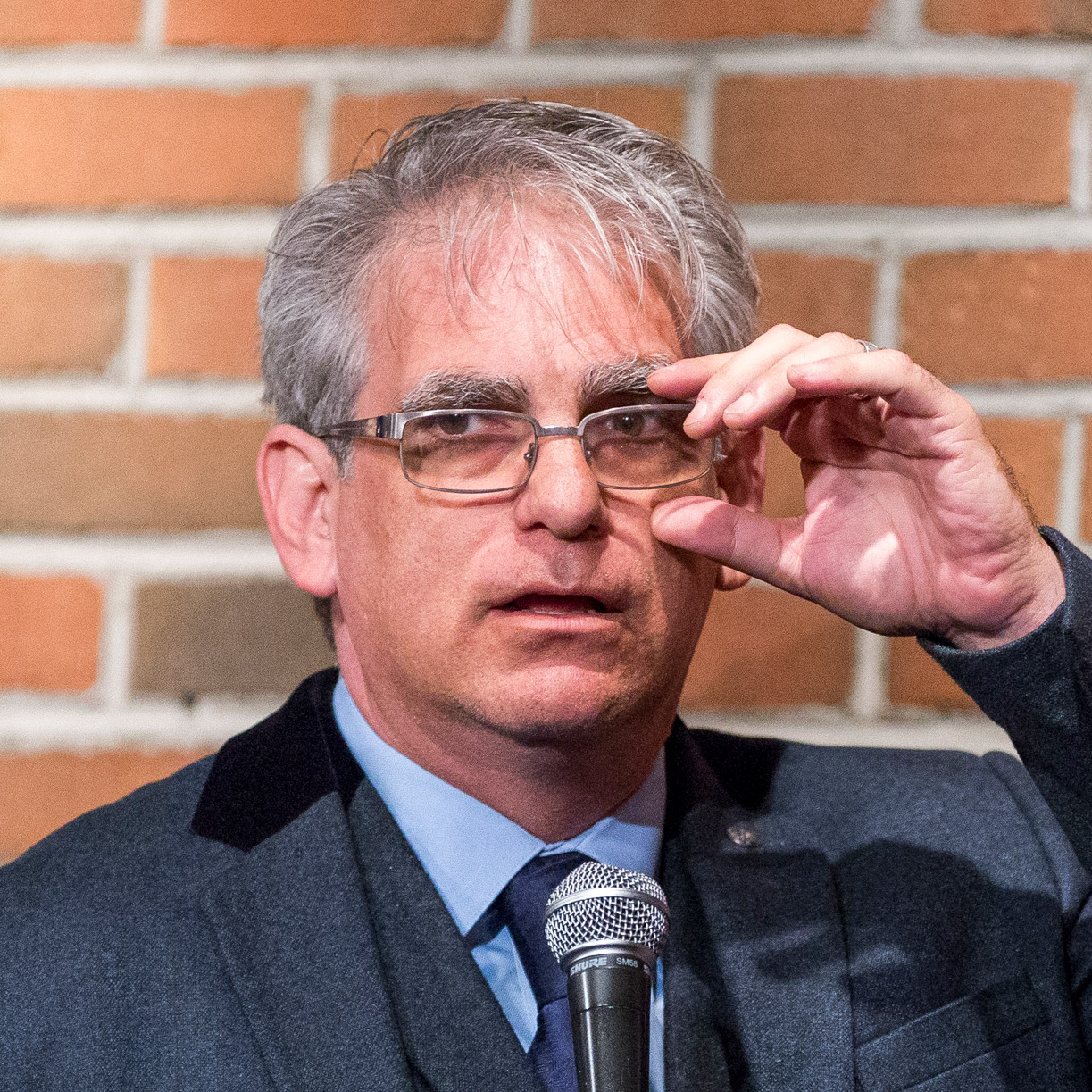 Dylan Brody
Comedy author
An award-winning playwright, humorist, author, filmmaker and the executive producer of the internationally acclaimed web series THE CORONA DIALOGUES (co-produced with Bonnie freaking hunt!), Mr. Brody contributes regularly to the journal of modern humor, American Bystander, and has appeared many times providing commentary for KPCC's OFF RAMP.
His latest novel, RELATIVELY PAINLESS continues to break hearts and bring laughter to readers around the world. He has toured internationally with a solo show based on his award-winning special, Dylan Brody's Driving Hollywood and is the first person his literary hero David Sedaris ever felt comfortable inviting to share his stage; Brody has performed with David in California cities from San Diego to Berkeley.
Five CDs with Stand Up! Records are available at Amazon.com and iTunes a full-length audio download called Dylan Goes Electric and an hourlong video special, both sell on the Blonde Medicine label. Other specials currently stream at Revry.com, NextUp Comedy and Amazon Prime. His stories are heard nationwide on Sirius-XM Satellite Radio and he has built and delivered hours of interstitial audio content for Yahoo and CBS Interactive.
Dylan Brody's Thinking Allowed, the first all story-telling show ever in the venue, enjoyed a successful six month run on the main stage at the Hollywood Improv.
Brody's work has been published in periodicals ranging from TSR's Adventure Fantasy magazine, Dragon, to Harvard Press' scientific humor magazine, Annals of Improbable Research and American Bystander, the new magazine of American humor. He has written for dozens of comedians, including Jay Leno, who has used Brody's work in his monologues on NBC's The Tonight Show.
Dylan Brody's THREE SPECIALS IN ONE NIGHT event at the Mark Taper Foundation's David Henry Hwang Theater proved that Mr. Brody's work as a raconteur had a viable place in the wider humorscape. He found near-immediate licensing of two of those specials to streaming services.
Rejecting the notion that if one wishes to send a message, one should employ Western Union, Mr. Brody believes that all art sends a message and that entertainment is just art that reaches a vast number of people. The job of the artist within the entertainment industry is to meet the practical, financial needs of the corporations who finance America's great entertainments while delivering valuable, empowering, ethically grounded and artistically considered product to the enormous audience we all serve. This sense of moral responsibility infuses everything that comes from his company.
"I have enjoyed Brody's CDs very much. The voice is unique and unpredictable . . . funny and fascinating. I howled." – David Sedaris
"You want there to be a Dylan Brody radio station. His stories are funny and smart and surprisingly moving at times. We need great storytellers, aren't we lucky to have Dylan Brody!" – Mo Gaffney
"He's a funny story-teller in the tradition of Mark Twain, and his material can't be stolen because it's about his own peculiar experiences and observations." – Paul Krassner
"If storytelling can make a comeback, then Dylan Brody will be at the helm, for he's a master." – Tom Dreesen
"His writing is brilliant." – Robin Williams
"Dylan Brody is a brilliant humorist, playwright, author and comedian. I've been fan for a very long time. I enjoy our conversations. Always informative. Always funny." – Rocco Urbisci
"Dylan Brody's work is the right kind of clever, the kind that takes good care of you along the way, having kept you so well entertained, you don't know that you just bought yourself some darned good advice, while you were at it." – Rick Overton
"What most sets Dylan apart for me is that he approaches comedy as literature. The journey to the end of each sentence can be an experience in itself; the destination well worth it every time. I find everything he does as equally meaningful as it is whimsical; and as intelligent and unique as it is immediately relatable and recognizable." – Paul Provenza
Dylan's books at The Indie Book Store